Zeiner's 58th Anniversary Celebration was a success
We would like to extend a special thanks to all of our customers for helping us to make it thru 58 years of business and hope for another 58. Congratulations to Larry Delozier for winning our Grand Prize drawing for the Daiwa Zillion Rod & Reel combo.Larry is pictured here on the left with Zeiner's employee Tom Sparlin on the right.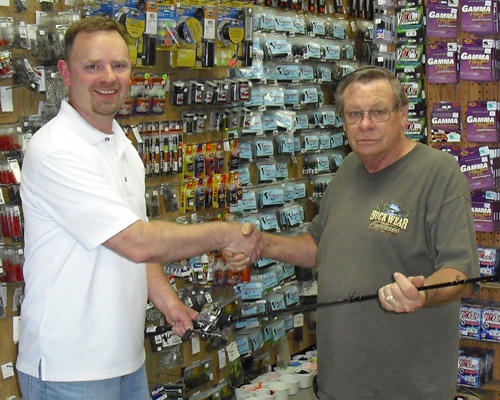 Zeiner's 58th Anniversary Celebration
We've decided to pass on the savings May 20 & 21, 2011 to our internet customers as well during our Anniversary Celebration. Simply place your online order by 5 pm central time on Saturday May 21, 2011 and during the checkout use voucher/coupon code "58th" (with out the quotes). Don't stall, get your order in now. We will stay on top of processing your orders and still get them out just as fast as we always do.
Click here to start shopping.
Zeiner's 58th Anniversary Celebration
Zeiner's is celebrating our 58th Anniversary on Friday and Saturday May 20-21. We will be open both days from 10am til 5pm. Come help us celebrate this great event. We will have special pricing in the store along with special prize giveaways with the



Grand Prize being a Team Diawa Zillion Rod and Reel Combo valued at over $500. Come on in for your chance to win this great combo. We look forward in seeing you.
The Hag's Tornado Bait has blown into Zeiner's Bass Shop.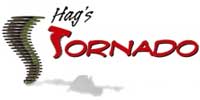 Zeiner's is carrying the complete line of Hag's Tornado and Hag's Undertaker Baits. The baits include Tornado F4, Tornado F5, Tornado F6.5, Tornado F8, and the Undertaker. The come in packages of 5 to 8 baits, depends on the bait, and sell for only $3.95 --- Get more information and order yours today. Click Here