Machines
From basic machines to high production, we have them all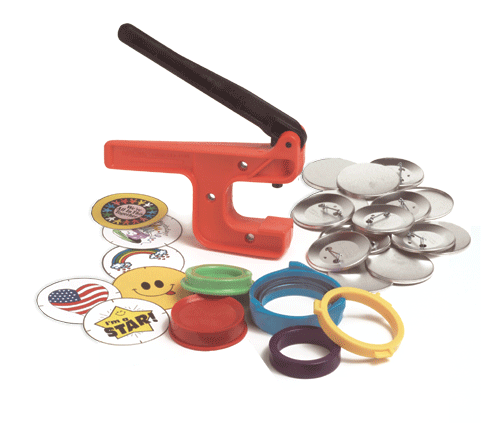 Basic Machine ~ A good machine for a few buttons at a time. With experience, up to 60 buttons per hour can be produced. First style of button machine we offered to schools in 1973.
Operator uses light-weight plastic dies with a fiberglass hand-held press to make 2 3/8" buttons.
$39.95


All Metal Economy Priced ~ Faster than the hand press and much easier to crimp buttons. Standard die model capable of over 70 buttons per hour. Available in 1 5/8", 2 1/3" or 3 1/8" sizes. Prices vary according to size of dies.
Starting at $129.95

Flip Die Machine ~ This modestly priced machine uses precision metal flip dies with a heavy duty cast press to handle intermediate size button operations. With experience, 150 - 200 buttons can be made per hour. Dependable and easy to use. A number of schools, churches and other organizations have this type of machine.
$269.95 without cutter or $299.95 with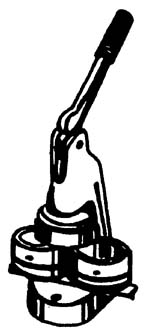 High Production Sliding Dies ~ These top of the line high quality, high production machines will handle your button making needs quick and easy for years to come. Available in 2 1/4" - 2 1/2" - 3" and a number of other sizes.
$499.95 with heavy duty cutter.
Used machines taken as trade-ins are often available at prices based on condition of the machines. Check with us to see if we have any available when you are ready to buy a machine. Click here to see photo of machine.
Parts Prices
Machines
Basic | Metal Economy | Flip Dies | Sliding Dies
Order Now | Home